What's your BNHA quirk? Ideas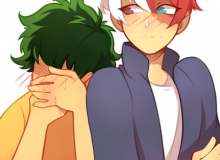 People usually want to know what their Quirk would be. But changing it a bit by making it types, what Quirk type would you get! This will challenge the taker to think of their own using some help!
The type options are interesting in my opinion, and I gave examples in case the taker is really imagination-less. Well I hope you like your answer! It took a few days to come up with the type ideas! So haha!
Created by: Lucas Underwind