What kind of pet should you get?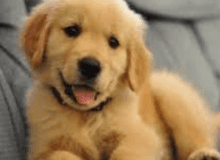 Are you interested in getting a pet? Even though these quizzes don't count for anything, they are super fun to take. From a small dog to a rat, all pets deserve a home :)
Ok, I was never good at writing stuff so heres some lyrics to Despacito: Despasito. da da da da to to da DORITO que na da da da da da da BURRITO oh wait i know this part: THIS IS HOW WE DO IT DOWN IN PUERTO RICO!!
Created by: ____such-a-rebel____