What kind of Anglican are you?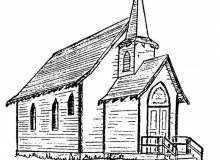 Anglicanism is a rich communion of faith with a great variety of people and gifts represented in it. This quiz is a fun way to reflect on what might be important, and to others, in the Anglican church.
This quiz will provide multiple answers that might resonate for you, so take time and think about which resonates most. It also doesn't define you but should be a fun tool for reflection.
Created by: Christopher Samsom