What Is Your Favorite Color?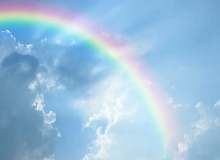 Hiya there and welcome to my quiz. Today, I will try (and mostly likely fail miserably) to guess your favorite color. This quiz is super random, so it's just based on my thoughts, and may not be an accurate representation of your personality.
The colors featured in this quiz are red, orange, yellow, green, blue, purple, pink, and black. If none of those are your favorite color, well, don't expect me to guess correctly. You could take the quiz anyway though and see what happens!