Which Movie Genre are You?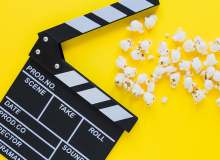 You know what you like to watch, what movies and books capture your curiosity, but which genre are you? If you were to be in a movie, which type of movie would it be?
This quiz is based off of MBTI personality theory and is an accumulation of the research done as it correlates to personal functions and how they relate to the world around us. *Your results may not reflect your favorite genre, and this quiz is for entertainment purposes only.