What Color Tulip Represents You?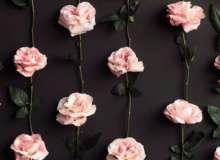 I've taken the meaning of these different colors of tulips and made a quiz to determine what color tulip you are. I hope you like this quiz, and it's my first. If you have any suggestions or tips, please leave a comment.
The result options are Red, White, Purple, Yellow, and Orange. It will provide a meaning of each tulip color, and a couple even show some history and legends about why each color has the meaning it has. Thanks!
Created by: ElfReading33