What does Sonic the hedgehog thinks of you?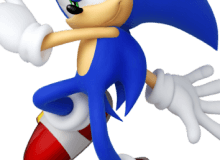 This quiz is about what does Sonic thinks about you! This is my second quiz! Last onhe I've made was "What does Shadow the ehdgehog thinks of you? (girls only)". Well, this time I make this test for both genders, you can discover if you're Sonic's best friend or his enemy.
Are you Sonic's fellow or his arch nemesis, figure it out here today! You and Sonic would have a friendly relationship or fight each other everytime you want to. Anyways, I hope you get the score you're lookng for, and I hope you be happy with your result!