What Cold War ideology are you?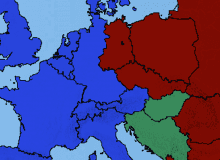 It's 1989, and the socialist camp is falling apart. You're the leader of East Germany. What will you do to save your socialist (or not-socialist-anymore) motherland?
There are 10 simple questions in the test. This is a beta version, not debugged, so the results might be vastly inaccurate. Don't call the KGB or CIA yet.