What Character of the seven from Heroes of Olympus are you?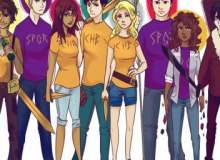 This is like a personality quiz to see which Heroes of Olympus character you will be. I may get this a little of point... this is my first quiz BUT PLEASE TAKE IT!
Thank you! I hope that if you take this quiz that you like it! I loved reading Heroes of Olympus so I wanted to make this quiz. It is a fun quiz and will tell you which character fits your personality.