We could write a bad romance: The Prologue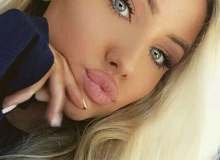 Hey guys. So, I know I SHOULD be writing my other multiple series, but I couldn't help myself. I just HAD to get this out, because if I didn't, I'd end up forgetting it.
So, backstory. Yesterday, I was going to Walmart, and Lady Gaga's song "Bad Romance" started playing on the radio, so naturally, I did what I do best, and annoyed the heck outta my aunt by singing it in the car. Then, the idea of this story just popped into my brain place, so... Yeah.