The Ultimate Potterverse Quiz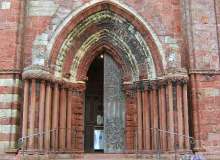 This quiz is about the world of Harry Potter. It includes questions about the adventures, characters, animals, spells and more from the Harry Potter book series.
There are 60 questions in this quiz, ranging from medium-hard to very difficult. You must really know Harry Potter to do well; to get a perfect score is an extreme challenge. I hope you have fun doing the 'Ultimate Potterverse Quiz." Please enjoy!
Created by: Jadon Garrity