The Origin (Prologue)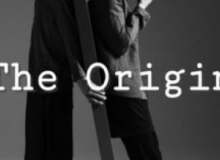 Welcome to the prologue of my second story quiz: "The Origin". This story is going to be based off of some roleplaying I have been doing with a friend, but with a twist! So if you are into romance, supernatural, action, adventure, and drama, then this is the story quiz for you!
The Origin is about three families of witches: the Cohans, Penriths, and the Banisters. They work together to escape the restrictions on magic by sacrificing everything they have. This part is short and sweet, only relieving some main characters that are going to be playing a role throughout this story through the point of view of one of those "main".
Created by: rvelez