The Life of A Coffee Filter, Part One.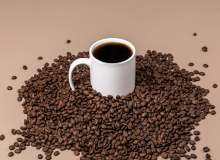 SO, at the beginning of this quiz, there's a very short story. You MUST read it. Then, there are personality questions. And non-personality questions. BUT THEY STILL COUNT!!!
You can only get coffee filter results, which is why I say the Liliana results don't count. It would not effect your coffee filter score, so it'd be less accurate. SO just choose a coffee filter.
Created by: Weirdhead