Political Compass: 'Rage of Party'/Queen Anne edition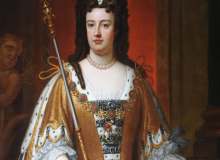 In the late 17th and early 18th century - especially in the reigns of William III and Anne - Britain was convulsed with political conflict. Tories against Whigs, stout independent country members against wicked courtly rakes, Dissenters versus Churchmen, Jacobites versus those loyal to the Hanoverian succession - it was a wild time!
Have you ever wondered how you would have fitted into this great age of political dispute, polemical writing and intrigue? Are you a bigoted High Church Tory? A sly courtly Junto Whig? A stout country backwoodsman? Or are you an extremist who espouses either Jacobite loyalism and absolutism, or radical Deist republicanism? Find out in 'Political Compass: Rage of Party/Queen Anne' edition!
Created by: Capel Lofft