Percy Jackson Heros of Olympus quiz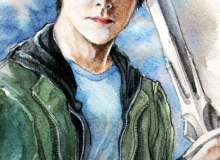 Here we will see how much you know about the Hero's Of Olympus series. Take this to see your score. Enjoy this and share with friends and family to share the fun!
If you don't know what Percy Jackson is read the BOOKS and then take this quiz. The books are awesome and then this would be much, much, MUCH more fun to do then!