Minecraft Test For Pro players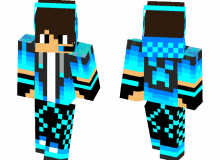 This test is for your Minecraft skills. If your score is not high do not despair, THIS TEST IS FOR PRO. The goal is to develop knowledge in Minecraft. If you complete this test you will have to wait for an expert test, but if you fail you can try my easier test for normal players.
I wish you success and tell you that I will start uploading good videos to YouTube soon. After this test I will do a test for noobs. When you're done, see my other tests.
Created by: Donicesin