Ludwig's Neurological Spectrum Test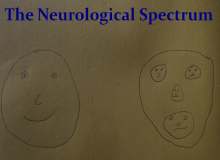 We all are on a neurological spectrum ranging between individual and collective identity. Which of the following identity types is yours? Strongly Individual Identity (SII) (scores between 0-25%), Moderately Individual Identity (MII) (scores between 25-50%), Moderately Collective Identity (MCI) (scores between 50-75%) or Strongly Collective Identity (SCI) (scores between 75-100%).
You can read more about my model of the neurological spectrum by clicking on the link to it. I expect autistic/neurodivergent people (except heavy maskers) to be on the far individual end of the spectrum.