Jungle Explorers: Part Six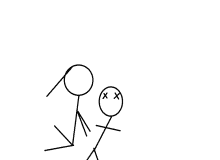 I know I shoulda had this out yesterday, but I didn't. Also, I'm gonna cut the series short: probably only seven parts instead of ten. Very sorry to all my fans.
Now, please go read. And if you're sensitive to deaths, go grab a tissue. (You: Wait, who's dying? Me: You'll seeee!) Sorry. Had to do that. Anyway, sorry for the deaths... now go read.
Created by: Weirdhead