How well do you know Fnaf?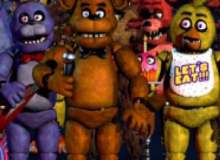 This is a quiz to test your knowledge on how much you know Fnaf! Please give me a good rating and share your thoughts on this quiz!!!! I would be pleased is you did!!
Please share your thoughts and share this quiz with your friends!!!!!! Also, please visit my bff's quizzes!! Her name is VincetsPlush, so go check her quizzes out! Thank you!
Created by: FoxysPlush