How well do u know Percy Jackson and the Olympians?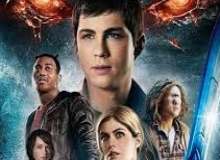 Are you a true Percy Jackson fan! Then prove it, by solving this ultimate Percy Jackson Quiz! Stay tuned cause its gonna get godly!!! Really godly!! So cool!
This quiz will be filled with questions about Percy Jackson and his pals and his godly adventures! Trust me you don't want to miss it!! Hooray to all those fans!!
Created by: leila kahil