How much do you know the Steve saga orgins?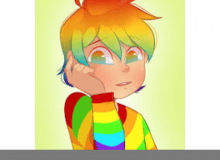 This quiz is about the Steve saga origins let's see how smart are you! If you failed then u can retake it the test!Watch all videos to be ready to take this TEST!
In here will be easy or hard do ur best and be the champion! Take ur time to finish it don't rush u can always retake it okay? This requires You to watch a lot of videos So be ready to take this AWSOME TEST take ur time it's not a game of rage a rush don't rush and rage stay calm give it all to be a smart guy!
Created by: Alvin