How Much Do You Know About Interstates?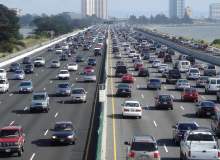 Interstates Are Freeways That Connect Each Major City In The USA To Each Other. They Go Through Giant, Big, Medium, Small, Tiny, And Minuscule Towns Across Every State In The USA, Even Hawaii, Alaska, And Puerto Rico!
This Quiz Is To Test Your Skills For Interstates. It's Okaay If You Do Or Do Not Know Any Of These Questions, This Is Just For Fun! Like All Quizzes, Be Courteous And Please Do Not Cheat.