How much did you do in your life?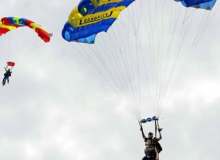 In this quiz eleven questions are waiting for you. You can answer with either "Yes" or "No". You will find out about your life and yourself. What adventures have you been trough and which are still waiting for you?
I would appreciate if you would leave a smiley rating and tell me your result in the comments. If you like this quiz, why don't you take my other one?