How Likely are you to survive the Hunger Games (Lit Version)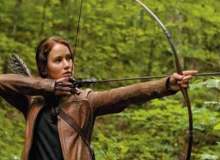 Do you think you can survive the hunger games? Are you smart enough to steal food, strong enough to win a fight or fast enough to escape? You might be able to win if you are!
Some people might be able to win the hunger games if they had the right allies, others could do it single-handedly, and other people would never make it past the first hour. How far would you make it? Take this quiz and see!