How good are you at Making Mario Maker Levels?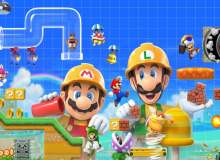 Welcome to Mario Maker skill quiz! These questions will determine whether or not your skill is bad or good. If you're ready to check this out, how skilled are you? Find out!
If you are convenient with your answers and don't like them, that's fine! Just try again and use different details! If it's not that good, just leave a meh, it's your opinion anyway.
Created by: YeetBoy