Find The Wysteria - 9 (for Girls)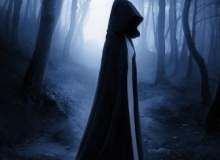 Welcome back to Find The Wysteria! I haven't written anything for this story quiz in about 6 years, but guess what -- I'm back babyyyy!! and I've got great plans for this story. I remembered what I had been planning and developed it more, to where I can definitely finish it some day soon! In the last part, you reunited with the gang and even shared a romantic kiss with Dawson!
You two also acquired some pixie dust and some sweet relief medicine from your faerie/human hybrid enemies-turned-friends. But the most pressing concern right now is that you think you might have seen the cloaked girl who stole the Crown of the city of Lights again! But you aren't sure… Note: This installment has a lot of answers that are vague as to which guy you like! I base those ones off of my own secret logic, muahaha. You might like a guy you don't even know you like!!
Created by: rhimicha