EcoSocial Charting Test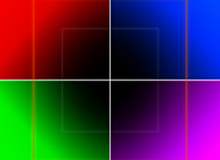 Welcome! This test is based off of the Political Compass test, current political issues, and Wikipedia. Most of the questions are taken from the Political Compass test, but rephrased to be less biased, and less vague. ALL of the answers have been handwritten, and composed of popular ideologies, so that as you read through each one, you are also exposed to opposing ideologies in a clearer, more thought-out manner. This is in the hopes of giving people a better understanding of their opponents, and maybe make them even rethink their positions on some issues. There may be some answers that will be wildly against what you believe, but other people do believe them, so please try to withhold your ire.
Neutral/Centrist is now also an option as a "third" party to both Liberalism and Conservatism, and Authoritarianism and Libertarianism. Many of the answers will contain combinations of several parties and ideologies, and are not all black and white. Unlike Political Compass, each answer is not of a "traditional" setting to one party or another, but follows the overlap of the current world. If you come across a question without a suitable answer, try to find the one you can best identify with. There also usually more neutral options, or options to skip some questions - the latter will not change your stats. For those curious, the creator of the test comes up as an almost dead-center Centrist on every issue. He leans slightly more to the left, and slightly more Libertarian.