Your Swag Bungou Stray Dogs Kin Assignment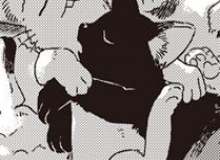 This is an anime quiz, but even so, you do not need any knowledge of anime. I did this so that you non-anime watchers (excluding certain people) could do this quiz.
Sorry, if the test came out stupid. And this time we will do without dazai lmao. Just take it already. Also if this gets too deep I'm sorry. I love you and I may psychoanalyze you but. That's the fun right? Take it now.
Created by: swag shawty bruh