Who are you?What are you?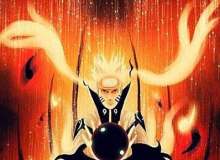 This quiz finds your inner personality. And helps in no way but a form of relaxation and time to concentrate. If you don't know some of the questions because of the anime....please look them up or guess with your inner most knowledge.
Through the methods of gaming and anime. With these two methods I have created this quiz with an hour of my precious time... When gaming your strategies come in and anime has all sort of experiences I recommend watching all 500 episodes of Naruto so you can catch up on Baruto.
Created by: Link