Which anime character matches your personality?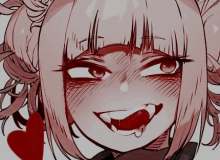 Try to compare your personality to an anime character. I'm describing horribly (Might contain spoilers) Test your knowledge on this entertainment quiz and compare your scores with friends!
A quiz is a form of game or mind sport in which players attempt to answer questions correctly about a certain or variety of subjects. Quizzes can be used as a brief assessment in education and similar fields to measure growth in knowledge, abilities, or skills. They can also be televised for entertainment purposes, often in a game show format.
Created by: Jay