Do you spend TOO much time on the Internet?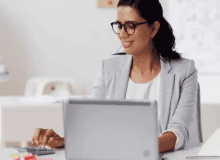 Are you on technology too much? Well here is a simple quiz too help you reconsider you screen time! I know I will.. Well, I hope you enjoy! And I hope your results are authentic!
I do many things on the internet even my job is on screens! And I am sure that most of your daily routines do need technology! Maybe we can try to limit our time, of course, it will be hard...