Basics of Scottish History Quiz: The Highlands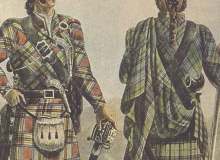 The Highlands have been an integral part of Scotland for centuries, but have always been seen - by themselves and others - are somehow slightly apart. As a result, the region's History has its own distinctive feel: closely intertwined with what was going on in the Lowlands, of course, but also shaped by rhythms entirely its own.
This quiz will test how much you know about the History of the Scottish Highlands. Concentrating on some of the better-known developments, it ranges from the Middle Ages to the 20th century, and covers topics political, social, economic, and cultural. Are you an expert on Highland History? Or are you completely clueless? There's only one way to find out...