Are You An Animus or a Hybrid... or Both?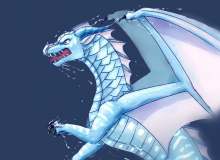 Are you an Animus or a Hybrid... Or even both?! Maybe... Or you could be something else such as a soldier that is loyal to their queen... Or a talons of peace member?
Who are you? A humble soldier that's loyal to his\her queen?? Or a Talons of peace Member? A dragon who`s not welcome back to his\her tribe. Maybe you could take the quiz again sometime?