Are You An Alpha, Beta or Omega?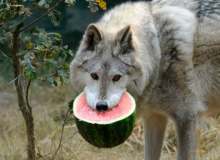 In this quiz you'll find out if you are an omega (low rank), Beta (second in command) or an Alpha (leader) in a wolf pack. This is supposed to help you get to know your true self a little better! (Lol) Hope you enjoy!
Ihavenoideawhattoputheresopleasejustignorethisiwouldskipthisbutitismandatory sooooooooooo yeah.. uhhhh... ALRIGHT now we have enough words lol hope you enjoy the quiz!!