Are you a Pokemon Type Master?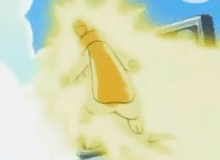 I'd like to thank my brother for helping me with some of the jokes. And Google for helping me with the info on this Quiz. However if you use Google to cheat on this quiz I WILL FIND YOU AND STALK YOU FOREVER!!! Okay?
Just kidding of course. Maybe... Depends on how well I know you. I hope you do well on this quiz whether you have the scary, cool vibe of Haunter or the cute spirited vibe of Pikachu. I hope you enjoy!
Created by: Magie Magic