10 behaviours holding you back from losing weight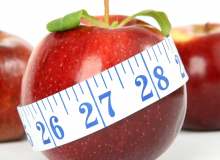 Feel as if you're doing all the right things to be healthy and lose weight but it just doesn't seem to work? Take this quiz to see if you've got the important pieces in place to drop the weight for good!
Most adults are very particular about their weight and would go the extra mile to lose some pounds.And yes, you should consider losing weight because major health problems such as diabetes mellitus, metabolic syndrome, and hypertension are more prevalent among the overweight than among individuals of normal weight.