Would People Like You For Your Belly?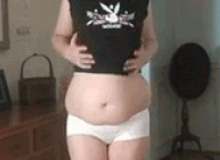 This Is A Test To See If People Like Your Belly And Probably Like You. Answer All The Questions How You Think And Finish To See Your Result! Being Flabby Isn't Too Bad.
People Like Your Belly Sometimes Because They Think It Looks Cute Or Nice. So This Will Test How Attractive You May Be On The Streets With Your Belly.
Created by: Spencer