Will I Die from Coronavirus? (COVID-19)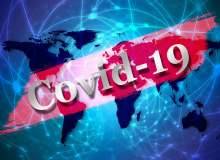 The news reports daily on the spread of coronavirus, and some people wonder how afraid they should be for their health. While the constant updates may be alarming, your actual odds of dying from coronavirus are probably very low. Unless you are in a high-risk category, you should not worry about dying. Most cases of the virus, also known as COVID-19, resemble symptoms of a cold or flu.
Are you concerned about the coronavirus spread? Have you experienced anxiety lately, to the point of wondering whether you could die from coronavirus? Take a deep breath and assess your risk by taking this quiz. You will likely see that you are at no more risk from this virus than you are from the common flu.