Who would you be in my Highest Beauty Level Becomes Queen ep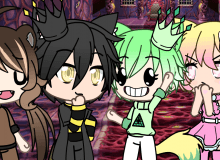 If you don't understand then go to my YouTube channel and watch the video. You should understand if you watch the video. Have fun! There are 8 people you could end up being.
Hunter, Peter, Karen, Kate, Kit, Betty, Emilia, or Coral. Again, you won't understand until you watch the video. Tip: Karen is basically just a Karen. Good luck.