Who Is Your Role Model?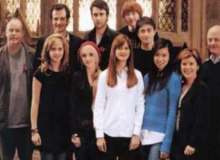 Hello, and welcome to my latest quiz! Do you have a role model? Is it who you think it is? This quiz here will help you find out who is the best role model for you.
Your role model is basically someone who you wish to be like some day. These are usually celebrities or legends. If your lucky, you are your own role model.
Created by: Trisha Gaurav