Who is your Norse godly parent?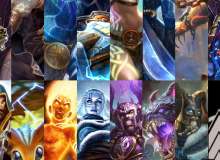 This is a quiz to see who your Norse godly parent would be. Whether it's the Allfather Odin, Odin's wife Frigg, one of Odin's many sons, or maybe even some gods and goddesses you have never heard of, they're here.
I got the information about all the Gods (except Bragi) and copy and pasted them from a website because I was too lazy to rewrite them. Yeah sorry. Well anyways, enjoy my quiz!