Who Is Your Minor Godly Parent(Greek)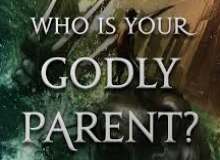 Hiii! I'm back with another quiz yet again and this one is about your Greek godly parent. So this quiz is going to tell you who your godly parent would be if you were a demigod in the Percy Jackson universe.
There is something different about this quiz though; I'm not using any of the Olympians as results. There will be five results and they will all be minor gods and goddesses. I hope you enjoy my quiz!
Created by: Cinnamon_Roll