Who is your my Hero Academia Boyfriend?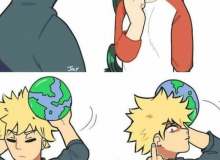 This isn't very accurate but if your bored just take the quiz I know it isn't super longgggg but you'll survive.....hopefully. But I hope you guys or girls are happy with your results.
Dude. If you don't like my 🥞 you're a dummy and a liar...or worse....a vegan. ROAD WORK AHEAD.... yeah, I sure hope it does. Oh s*it it's a rat!!!!. So, I'm sitting here barbeque sauce. Just some vine references. lol.