Who Are You in a Fox Pack?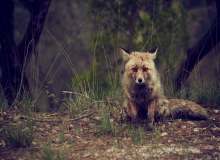 You will find out who are you in this pack. Are you a strong Leader, smart Beta, loyal Warrior, quick Hunter, kind Kitcarer, or lonely Omega? You are about to find out. Note: this quiz was made for girls, for there is a some romatic relationships.
In this quiz, you are a newbie and is assigned to Omega. Can you rise from there and be at least a warrior? You have to work hard to reach there or else you will have to do the jobs that no one wants.