Who are you from BNHA based on your personality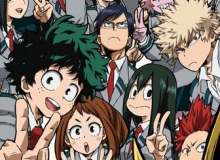 Find out which character you're the most like. I hope you enjoy in this quiz and leave a comment of what you got on this quiz, I'll appreciate that.!!!
This is my first quiz so I hope I did it good and I'm so sorry for my bad English and false grammar. It'll became better in the future. I hope you'll enjoy!!