Which Warriors Clan Do You Belong In?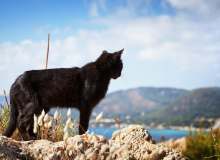 There are five Warriors Clans at the lake: WindClan, ShadowClan, ThunderClan, SkyClan, and RiverClan. These five Clans have their own customs and ideas.
Almost everyone has a specific Clan where they belong. What Clan do you think you belong to? Or do you nowtknow? Take this quiz to find out which Clan you belong in!
Created by: StarlightFalling