What Clan Do You Belong To From My Warriors Fanfiction?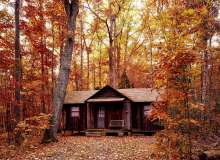 This is just for my Warriors fan fiction. Information is explained below. This is NOT a quiz for canon Clans. Only my fanon Clans. Okay, information is here:
The storyline follows four Clans. MothClan, WolfClan, ElkClan and HawkClan. Each Clan has a guardian (or "warden") that is the animal of the Clan name. The cats from each Clan have the qualities of the said animal. These cats live in the forest close to the Mountains, and are known as the Mountain Dwelling Clans.