Which V3 Girl Are You?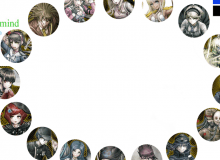 Have you ever wondered which girl you are from Danganronpa V3: Killing Harmony you are? Well, I'm sure you're not alone! Here's a quiz that's not too obvious that tells you!
The Danganronpa Franchise and its characters do not belong to me, but I have sold my soul to Kodaka if that counts for something???? Have fun with the quiz!