Which tank are you in Diep.io ? (Max level 15)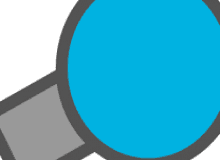 Watch out ! This can contains spoilers on Diep.io ! If you don't have played diep.io , you NEED to play him because i'ts HYPER good ! But don't make this quiz if you don't played this FABULOUS game !
If you love diep.io , you which love ask , what tank are you ?So good , diep.io have tanks , so much tanks , you can have this tanks : Tank , Twin , Sniper , Machine gun OR fLank Guard !