Which Song from "The Wall" Are You?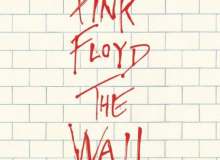 "The Wall" traces the life of the fictional protagonist, Pink Floyd, from his boyhood days in post-World-War-II England to his self-imposed isolation as a world-renowned rock star, leading to a climax that is as cathartic as it is destructive. The character's name comes from a joke about the early days of the band when at performances, the club management would ask, "Okay, which one of you is Pink, then?"
(Excerpt from genius.com) So, yeah. This personality test tells you which song you are out of ten from the album. "The Wall" is 26 tracks long, so hopefully you can understand why only ten of the songs are possible to get as results. The limit of results is ten. Hope you enjoy!
Created by: Ryla